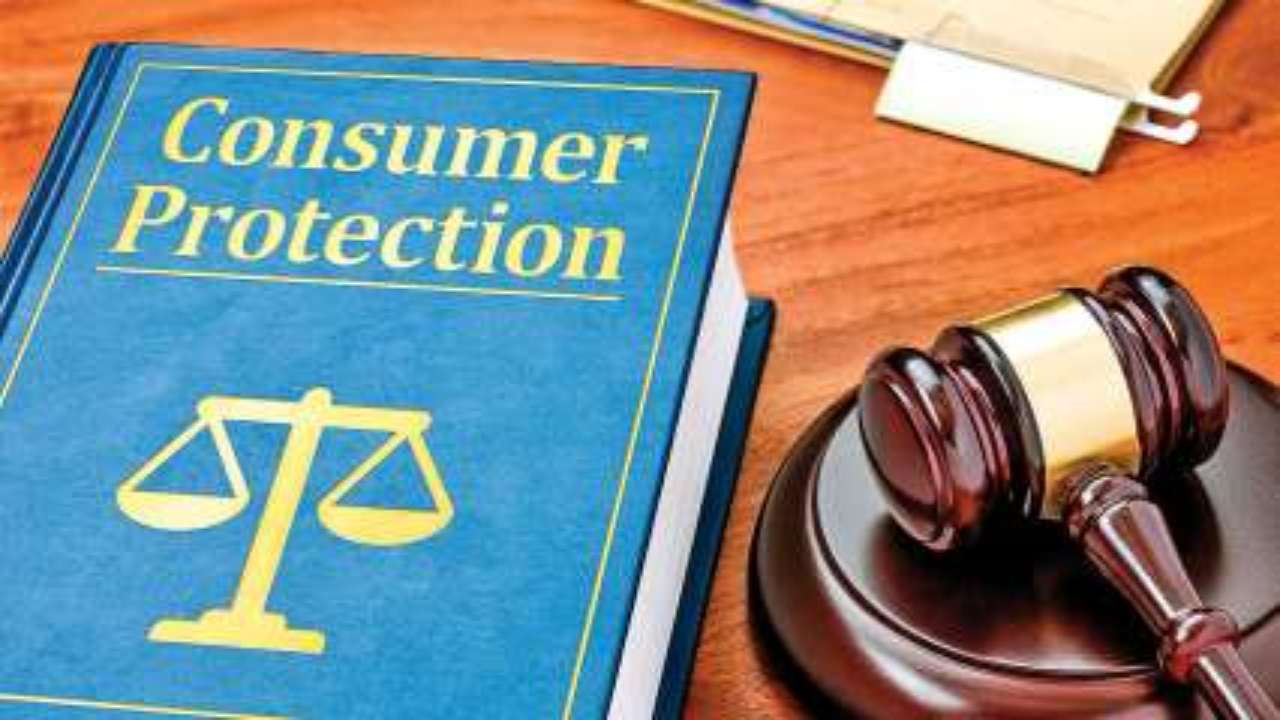 WHAT IS CONSUMER PROTECTION ACT 1986?
The Consumer Protection Act of 1986 (COPRA) was passed in 1986 by the Indian Parliament to defend the rights of Indian customers. The Consumer Protection Act of 2019 was passed, which abolished it. It was established in order to constitute consumer council as well as other agencies for the purpose of addressing consumer disputes and related issues. The act was enacted by the legislature in October 1986 and went into effect on December 24, 1986. Each person is a buyer of commodities and products who wants to be treated fairly and not be exploited. This Consumer Protection Act includes all goods or services produced by customers in all industries — commercial, public, and cooperative — and extends throughout India, with the exception of Jammu and Kashmir. The Act's aim is to "do something for greater enforcement of customers' rights and to make other arrangements for the creation of Consumer Councils and some other agencies for the resolution of disputes involving consumers and for matters related thereto."
It safeguards customers against deceptive or deceptive trade practises. It is necessary to keep in mind that the Indian Consumer Protection Act is a social security statute that was created to circumvent technical details, legal complications, administrative requirements, court fines, and expenses.
OBJECTIVES OF COPRA 1986?
To Have privileges and rights to customers.
To safeguard interests of Consumers.
To establish a precedent for customers to demand redress.
To have infrastructure for the prompt resolution of grievances.
To have more and more comprehensive consumer protection.
The Consumer Protection Act, enacted in 1986, guarantees Consumer Means to defend customers from abuse or other abusive practices. It protects, supports, and allows users to speak out about inadequacies and defects in products and services. Whether dealers, suppliers, and sellers engage in some unethical business practises, this act covers their interests as a result.
IMPORTANT TERMS
WHO IS CONSUMER?
A customer is someone who buys a commodity for his or her own usage either utilizes or drinks it. A customer does not turn around and sell the nice, commodity, or utility, but may use it to earn a living and personality. A customer is any individual or group of people who, other than the seller, buys the goods or services and uses them without the purchaser's consent. Every individual who purchases goods for a compensation that has been charged or agreed to pay, or financial value and obsolete inventory, is referred to as a consumer.
WHO IS COMPLAITANT?
A complainant is a citizen that has a problem and files a complaint in a criminal court. an individual who files a legal lawsuit in a court of law alleging that they've been injured by another.
WHAT IS A COMPLAINT?
A complaint is the first legal action taken to launch a case. This formal record includes the complainant's claims to against defence, the particular rules broken, the evidence that contributed to the conflict, and any requests for justice brought by the complainant.
WHO IS A MANUFACTURER?
A manufacturer is an individual or organisation that manufactures completed products from raw resources utilizing different methods, machinery, and methods, and then markets the goods to customers, distributors, dealers, suppliers, or to other producers for the making of more given appropriate.
WHAT IS A CONSUMER COURT?
Consumer Court is a specially modified court in India which handles consumer disputes, controversies, and complaints. The government has set up judicial trials to secure consumer protection. Its primary role is to ensure that vendors follow good practises and contracts. If a customer is misled or deceived by a vendor, they will make a claim it against dealer. The court could only vote in favour of the customers if they have evidence of abuse, such as charges or sales notes. If a customer doesn't even have the requisite paperwork to file a lawsuit, it will be exceedingly unlikely for the customer to gain or indeed bring a lawsuit.
WHAT IS A DISPUTE?
A conflict or contention among individuals or groups is referred to as a conflict. When you disagree with a fact, argument, or hypothesis, you claim it is false or inaccurate. People struggle for possession or rights of things while they disagree with it. You may also claim that this group of citizens disagrees with the other.
IMPORTANCE OF COPRA
External and internal Security-
Certain goods are tainted and can endanger consumers' health. As a result, they must be safeguarded.
To form Environment and customer-
Indian clients are disorganised, and sellers can easily take advantage of them.
Provide Business Intelligence-
The majority of consumers are ignorant and therefore have no knowledge about the commodity they are purchasing, which may lead to losses.
Many businesses purposefully mislead customers by using incorrect or deceptive ads. This act would protect customers from being taken advantage of.
Buyer Awareness on Fundamental Rights-
Most people lack or are unaware of their freedoms. The Consumer Protection Act teaches them while also protecting their freedoms and desires.
FUNDAMENTAL RIGHTS
Customers have six protections under the Consumer Protection Act. The consumer protection committees created by the Law are meant to encourage and secure customers' different rights and privileges. Among these privileges are the following:
The buyer has the obligation to detailed knowledge about the brand or product he wants to purchase, such as its content, manufacturing date, cost, amount, instructions to be used, and so on.
Because of this, the regulatory system in India allows producers to include certain details on the item's packaging and logo.
RIGHT TO CONSUMER EDUCATION:
The customer has the ability to gain information or to be an educated citizen during his or her life. He should be mindful of his privileges and the remedies open to him in the event that a good or brand stops flat of his standards. Many business associations and some forward-thinking companies are actively involved in informing individuals in this regard.
The customer has a freedom to be shielded from products and services that endanger his or her life or safety. Home electrical equipment, for example, that are made of poor-quality materials or do not meet safety requirements can cause serious harm. Thus, customers are trained on using ISI-marked household equipment as this offers confidence that such goods are safe.
The user has the freedom to seek redress under such cases. If the good or brand fails to meet expectations in spite of his goals The Customer Protection Act contains a variety of clauses. Product benefits include, but are not limited to, substitute of the commodity, elimination if the material has a flaw, reimbursement compensated for any damage or accident the client, and so forth.
The customer does have the option of selecting from a wide range of products at competitive prices the costs This means that the advertisers should have a diverse selection of goods in terms of content, label, cost, scale, and so on etc., and encourage the buyer to make his or her own decision a collection amongst the such.
Throughout the event of disappointment with an item or brand, the customer has the freedom to make a complaint to be considered or to be heard. As a result, many forward-thinking businesses have developed their internal customer support and complaint departments. Most advocacy organisations are now operating in this area and assisting customers in resolving their complaints.
CONSUMER RESPONSIBILITIES
When buying, utilizing, and consuming items / solutions, a buyer should have the specific duties in mind.
Check labels closely to learn regarding costs, portion size, production and expiration deadlines, and so forth. Establish customer communities to play an important role in raising awareness of customers and protecting their rights.
Take note of the atmosphere. Stop producing garbage, littering, and polluting the atmosphere.
Know more about different products and services on the marketplace so that you can make an educated and good choice.
Purchase only validated products to ensure accuracy. Thus, search for the ISI label on electronic items, the FPO label on packaged foods, the Hallmark on clothing, and so on.
Know more about dangers of goods and facilities, then obey the vendor's advice and then use the packaging materials with precautions.
Be sincere in your transactions.
Only choose legitimate products and services and prohibit immoral activities such as black-marketing, accumulating, and so on.
Request a payment report after purchasing products or services. This will act as evidence of the transaction.
CONSUMER PROTECTION COUNCIL
The Act calls for a Central Government to establish a Central Consumer Protection council, as well as state consumer council in each state of India. The central consumer protection council shall be composed of minister in charge of consumer affairs in central government, who shall act as its president, other such formal or informal representatives serving such concerns as prescribed.
The central consumer protection council is mandated by act to function as requested. Even so, the central council must have at most one session per year. The authority's goals are to secure the aforementioned rights of the consumers.
State consumer council would consist of minister in charge of consumer affairs in the state government involved, as well as other formal or informal representative serving such concerns as state government may recommend. State council, including the central council would design to keep and protect the interest and above rights of the consumer within the state.
CONSUMER REDRESSAL AGENCIES
A district forum has authority to hear grievances in which the worth of product or brand, and any reward sought may not supress Rs. 20 lakhs.
A consumer petition will be submitted in district forum it the opposite party, or each one of the opposing parties when there are more than one, exists or conducts business in the district at the time of making the lawsuit, and if any of the parties exists or conduct businesses in the district at the moment of making lawsuit if the district forum guarantee approval.
The state consumer commission shall have the authority to hear grievances in which the number of products or brands, as well as any reward sought, increases Rs. 20 lakhs but does not increases Rs. 1 crore.
The state consumer commission will also hear appeals from district forum decisions throughout the state. Furthermore, the state consumer commission have been empowered to request reports and issue relevant directions in the event of any customer litigation remaining prior to the actual district forum inside the state or having being resolve by it if the state commission determines that the district forum has exercised its authority not granted to it by the act, has neglected to administer the power or authority granted to it, or has acted unlawfully in exercising such rights.
NATIONAL CONSUMER COMMISSION
The national consumer commission shall have the authority to hear grievances for which price of the asset or service, or any reward sought is Rs. 1 crore or perhaps more. It has the power to hear plea from every state consumer commission ruling and also has the power to obtain the information from the state commission.
REMEDIAL STEPS AND PENALTIES
Who can file a complaint?
Under consumer protection act, complaint can be filed by any
An individual or consumer
Well known consumer organisation
Many customers with same value of interest
Local or national authority
If the indigency body is satisfied that any of the claims in the previous claim are valid, it must give an effective direction to the opposing party.
This sequence could be from one of the aforementioned:
To extract the flaw from the good or brands if it is determined to be valid by the correct research lab;
To substitute faulty goods with newer products of the same kind that are defect-free;
To reimburse the claimant for the cost of the faulty item or any costs he has incurred;
To refund the claimant for the damage he has incurred, as determined by the indigency organisation;
To correct any flaws or error in the product offered to customer
To put an end to the unjust or unfair trade activity or to promise not to replicate it in the upcoming future.
What are the penalties?
If a merchant or individual towards which a report is rendered refuses to comply with a court order of the indigency body, the Consumer Commissions have the power and authority to levy fines. The sentence or penalty can include incarceration for up to three years or a compensation of up to ten thousand rupees, or both.
CONSUMER PROTECTION ACT 2019
The Consumer Protection Act, 2019 ('Act') went into effect on July 20, 2020, with the aim of protecting customers' rights by instituting an efficient and moment management and resolution of disputes involving. The digital revolution and the rise in the e-commerce sector also raised the problems related to customer rights and conflicts, which were not addressed in the 30-year-old law.
FEATURES OF THIS ACT
Product liability is described as follows: The Act incorporates the principle of product liability which makes the sales representative, goods supplier, and goods distributor liable for any lawsuit for reimbursement resulting from a faulty product. The Act specifies the circumstances in which a product maker, product supplier, or goods distributor can be found responsible.
Simplifying the registration and arbitration of customer complaints: The Act allows consumers to file lawsuits online and in Consumer Forums that have authority over their residence or employment in order to ease the dispute resolution relationship between consumer conflicts. Furthermore, the provision allows for teleconferencing for hearings and considered validity of appeals if the matter of constitutionality is not resolved during the stipulation period.
Alternative Conflict Settlement (ADR): To ease the arbitration process, the Act includes an alternative conflict settlement method of negotiation. A Customer Forum will assign a case to negotiation under such a process where there is space for premature arbitration and the participants consent to it.
Creation of Central Consumer Protection Authority: A certain commission shall be the single government for regulating issues regarding consumer rights violations, currency manipulation, illegal trade and deceptive or inaccurate commercials, as well as promoting, protecting, and enforcing consumer rights.
E-commerce: The word "consumer" has been broadened to provide internet – based and offline purchases through digital communication such as reality shows, direct sale, or multi-level marketing. Furthermore, it establishes responsibilities requiring any e-commerce company to include details on refund, reimbursement, transfer, guarantee and assurance, distribution and shipping, payment methods, and complaint redress. Furthermore, under this Act, e-commerce sites shall accept acceptance of every unhappy customers complaints within forty-eight hours of reception and address the petition within one month of receipt.
CASE STUDY
KARNATAKA POWER TRANSMISSION CORPORATION (KPTC) v/s ASHOK IRON WORK PVT. LTD.
Ashok iron work private limited filed a complaint under COPRA 1986 claiming damages of Rs. 99,900 for delay in supply of electricity.
Arguments by KTPC:
The act doesn't protect commercial supply since COPRA excludes commercial supply of products or goods.
According to Section 2(1)(m) of the Act of 1986, the plaintiff is not a citizen. This clause determines who should be considered a customer, and since it does not cover "a corporation organised under the Companies Act," the claimant business is not a customer.
Supreme Court Ruling:
Include is a broad definition: The Supreme Court depended on Lord Watson's decision in Dilworth v. Commissioner of Stamps, in which he stated that the term "include" is most often found in comprehension provisions to expand the sense of terms or sentences appearing in the context of the statute; it can be analogous to "say and include." The court has cited such actions, including the General Clauses Act, which contains a 'personal' complicity provision. As a result, Ashok Iron Works Private Company was considered an 'individual'.
Supply does not indicate selling: The Supreme Court quoted other case, Southern Petrochemical Industries, in which it was decided where availability does not equal selling. As a result, the delivery of electrical energy by the KPTC to a customer will be protected under Section 2(1)(o) as an operation, and if the supplying of electric power to a customer also isn't delivered within the appropriate timeframe, there could be a claim under Section (2)(1)(g). As a consequence, the provision specifying "supply" of products for industrial uses will be inapplicable.
CONCLUSION
The Consumer Rights Act also proven to be a saving grace for customers, preventing them from becoming abused at the mercy of big firms and well-known merchants. Investors and companies are also figuring out how to make big money, and one method is to trick the customer. In response, the Legislation and the Courts make changes to the law on a daily basis, however the customer must be vigilant and mindful of the market participants. As a customer, it's indeed important that you recognise your privileges and the recourse available for breaches of those privileges. Only after customers in a nation vehemently protect their interests can retailers and distributors take preventive steps to guarantee they cannot get embroiled in lawsuits involving violations of customer interests. It has become up to us, including customers, must guarantee their own sake. The rule buyer beware may have become outdated as a part of the recent law, and that can only become fully redundant as we enforce the privileges which have been granted to us.
REFERENCES
Consumer protection study material
Analysis of consumer protection law in India by Kumar Vinit.
Consumer protection and national consumer disputes redressal commission
blog.ipleaders.in
Aishwarya Says:
I have always been against Glorifying Over Work and therefore, in the year 2021, I have decided to launch this campaign "Balancing Life"and talk about this wrong practice, that we have been following since last few years. I will be talking to and interviewing around 1 lakh people in the coming 2021 and publish their interview regarding their opinion on glamourising Over Work.
If you are interested in participating in the same, do let me know.
Do follow me on Facebook, Twitter Youtube and Instagram.
The copyright of this Article belongs exclusively to Ms. Aishwarya Sandeep. Reproduction of the same, without permission will amount to Copyright Infringement. Appropriate Legal Action under the Indian Laws will be taken.
If you would also like to contribute to my website, then do share your articles or poems at adv.aishwaryasandeep@gmail.com
We also have a Facebook Group Restarter Moms for Mothers or Women who would like to rejoin their careers post a career break or women who are enterpreneurs.
We are also running a series Inspirational Women from January 2021 to March 31,2021, featuring around 1000 stories about Indian Women, who changed the world. #choosetochallenge