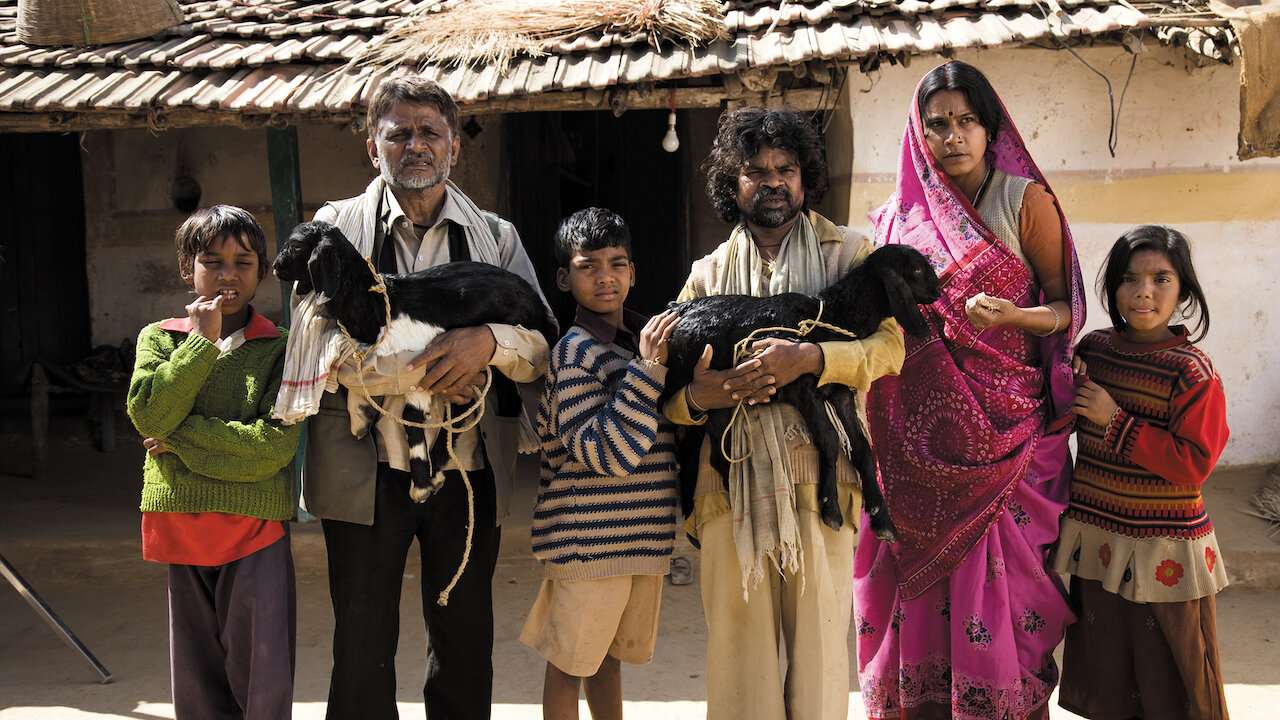 Natha chooses to commit suicide to receive compensation from the farmers. However, when the politicians and the media learn of his plans, they depart on their village to document the once-in-a-lifetime event. This line says it all. This film was released in the year 2010 under the production of Aamir Khan and Kiran Rao and the direction of Anusha Rizvi and Mahmood Farooqui. This film fully revolves around a farmer's life who lost his land and became bankrupt, crave money to pay off his debts, and chooses a disruptive path as he thinks his life doesn't even matter anymore.
The original definition or meaning of marginalization is defined as the process of reducing the importance of a group or category of people or relegating them to a secondary position. Marginalization occurs when one group of people is grouped as second-class citizens. In a social context, marginalization refers to a lack of priority being given to certain socially marginalized groups. Caste, class, gender, or a lack of democratic opportunities may all contribute to this disadvantage. Within the same society, however, there are advantage groups that are at the center of everything. This film has two aspects one is the farmer's suicide and the other is the politics of suicide and the politics of marginalization.
At the starting of the film, we see people talking about what is farming? They talk about the usage of American fertilizers, American seeds, and praying for rain from god. As we move ahead there's one more dialogue that says Zindagi Ban Gayi hai bell-bottom aur khudkhushi ban Gayi hai jeans pant. What I personally get through this line is having survived as a farmer has been a thing of the past (just like bell-bottom), and farmer suicides have been a widespread phenomenon (like jeans pants).
Budhia and Natha are the two main characters of the film who are trapped in poverty and loss their piece of land as they couldn't repay the loan. Both Budhia and Natha got to know about the scheme passed by the government that offers financial assistance to the family of a farmer who has committed suicide. Budhia tries to convince Natha to commit suicide but the problem doesn't end there. Another unnoticed event that took place in their village was the involvement of media and their wrong conduction just to gain TRPs.
They had nothing to do with the actual problems of Natha but what they were mainly concerned about was to show this news on their respective news channels. Under pressure from the media and with elections approaching, politicians became entangled in the issue, with the federal government blaming the state government and vice versa. Natha suddenly becomes national news material and a scapegoat for political groups, both of which manipulate him for their own gain, and no one worried about seeking a solution to his plight. The conversation between Budhia and Natha is intercepted by a reporter who turns it into a news item., a beautiful TV anchor and host, runs to the scene, and soon the whole country is totally immersed in the story of the farmer who decides to commit suicide.
Governments' own misconduct and negligence on their part can be shown in the movie as being an agricultural minister talking about industrialization instead of making moves towards agricultural benefits were unbelievable. This film clearly shows that how the member of a government shows and make false narratives just to gain votes, faith, and trust of common voters. Making fun of a poor farmer's life and his condition and using his painful stories as a new headline to gain TRPs. They don't have any sympathy towards the farmer, they have nothing to do with what's happening in their life all they want is to compete with different other news channels to broadcast this news on their channels to gain more views. If we talk about the government's move toward this situation, the Chief Minister himself instead of helping a farmer tells his junior to make new yojanas to stop this problem or we can say that it was a nuisance in their eyes. We can also see the coalition form between the two opposite governments that came to show sympathy over Natha for his condition and asking for votes. In short, using someone's grief as a weapon to gain something. Moreover, subordinate government workers and other clerks trying their best to keep their name out of this issue to have a clean and clear image. The ruling party agrees to buy him a new water pump as a reward. The only thing is that nobody in Peepli knows how to bring it together, so it remains as a fresh piece of equipment in Natha's living room. Natha's son needs to finish the suicide so he can use the money to practice as an officer. However, as the media circus signs of progress and more politicians enter the arena, Natha's decision to commit suicide becomes more uncertain. Peepli Live transforms into a tale about how a disaster is used for political benefit, with the media playing a part in amplifying it. The character dies in the end, unseen by all. All claims Natha was the one who died in the accident-caused blast (but we know he has escaped). In the final scene, we see him in the remains of a major settlement, working on a construction site with other workers, his skin whitened by the dust.
REFERENCES
en.wikipedia.org
timesofindia.indiatimes.com
Aishwarya Says:
I have always been against Glorifying Over Work and therefore, in the year 2021, I have decided to launch this campaign "Balancing Life"and talk about this wrong practice, that we have been following since last few years. I will be talking to and interviewing around 1 lakh people in the coming 2021 and publish their interview regarding their opinion on glamourising Over Work.
If you are interested in participating in the same, do let me know.
Do follow me on Facebook, Twitter Youtube and Instagram.
The copyright of this Article belongs exclusively to Ms. Aishwarya Sandeep. Reproduction of the same, without permission will amount to Copyright Infringement. Appropriate Legal Action under the Indian Laws will be taken.
If you would also like to contribute to my website, then do share your articles or poems at adv.aishwaryasandeep@gmail.com
We also have a Facebook Group Restarter Moms for Mothers or Women who would like to rejoin their careers post a career break or women who are enterpreneurs.
We are also running a series Inspirational Women from January 2021 to March 31,2021, featuring around 1000 stories about Indian Women, who changed the world. #choosetochallenge